"No farewell words were spoken, no time to say goodbye. You were gone before we knew it, and only God knows why." – Unknown
Sheriff Rene Rivera stared at the small array of reporters in front of him. He knew that their public outreach was perhaps the last chance to solve a long cold case. He needed a whistle blower. He believed that somewhere in the Arizona desert there was a young woman's body- by now nothing more than bones. However, this skeleton contains vital DNA and may also hold clues as to what happened to Tara Calico.
Tara
Tara Leigh Calico was born on February 28th of 1969. She grew up living a relatively average life which revolved around sports and schoolwork. Her studies had brought her to the University of New Mexico – Valencia Campus, where she was a sophomore. Tara loved to bike and routinely took trips alone spanning over 30 miles – both for exercise and leisure. When she set out on Sept 20th 1988 for another of these rides, she and her family had no idea she would never come home.
A few hours after her daughter failed to arrive back as scheduled her mother Patty Doel went out and searched along Tara's normal bike route. When she couldn't locate Calico, the police were notified. The investigators found pieces of Tara's Walkman and a cassette tape, leaving some to speculate that she dropped them as some sort of marker in midst of what may have been a kidnapping. Witnesses came forward and told police that they saw Calico on her bike, along with a mid-50's model Ford pickup that may have been following her. Police failed to locate the pickup in question. The police found bike tracks that went off the road, but the bike and Tara had both seemingly vanished.
The case remained unresolved, but took on a new life 10 months later when a Polaroid photo was found in Port St. Joe, Florida laying on the ground at a convenience center.
The picture was of two young people, bound and gagged in the back of what appears to be a van or some other confined space. Investigators were able to determine that the photo was only a month old when found due to the type of film that the picture was produced on. The picture caused law enforcement to span far out to try and identify the victims in the image, and speculation soon fell on a pair of missing kids from New Mexico, Calico and Micheal Henley.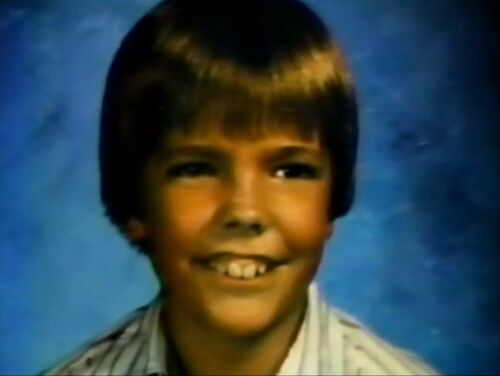 Henley was a nine-year-old boy who went on a camping trip to the Zuni Mountains with his father and a family friend in April of 1989. Within 20 minutes of arriving, Henley had disappeared and the search for him by family and the police turned up nothing. Two months later when the mysterious photo appeared investigators felt they may have the best lead to follow. The FBI could not assuredly ID Henley as the boy in the photo. The following year, some hikers found Henley remains only a few miles from the campsite and the case was ruled as solved, with accidental death due to exposure being the official cause of death.
In the meantime, however, the photo exploded on the mainstream crime show circuit with America's Most Wanted, Unsolved Mysteries, A Current Affair, 48 Hours, Oprah and others all devoting time to the case.
Calico remained the best option for identifying the girl in the picture. Her mother believed that a scar on the girl's leg matched one that Calico had received in a car accident. Additionally the book "My Sweet Audrina" can be seen in the photo and her mother confirmed that it was one of Tara's favorites. Scotland Yard, the FBI and the Los Alamos National Laboratory all came to different conclusions on making a positive ID on the girl being Tara. Two other photos came to light over the next few years with a young girl bound, but they have never been released to the public and thus their veracity cannot be identified.
For the next twenty years, the case lay cold. Sheriff Rene Rivera, in charge of the county where Calico disappeared, came in front of the press and revealed that the investigations of the past revealed that two teenagers were riding in the pickup truck in question when they saw Calico riding along the highway. They begin to mess with Calico and in the process the truck accidentally hit Tara's bike. She made threats to call the local law and report the teen's behavior, which prompted them to abduct Calico, murder her and hide her body in the vast nothingness of Arizona. Without her body, Sheriff Rivera wasn't comfortable making an arrest. Two other teens are suspected of participating in the cover up of the crime.
2016 update: Police records now indicate that a few boys, including an ex-boyfriend of Calico's plotted out her kidnapping, rape and murder. No arrests have ever been made.
A documentary crew who is in the process of funding a film on this case went to Arizona and reported that some in the town where Calico disappeared from were definitely hiding something. Witnesses who may have info on the teen's disappearance have been threatened and harassed by persons unknown and it seems the perpetrators plan on making sure Calico's case remains cold.
Tara's biological parents have since passed away. Her stepfather still lives in Florida and he has publicly stated that Sheriff Rivera should have remained silent if he wasn't planning on making any arrests. The true identities of the children in the infamous photo remain unresolved to this day.
Joan Gay Croft
On April 9th, 1947 a vicious tornado whipped through Woodward, Oklahoma killing 185 people, injured countless others and destroyed much of the city. The bodies of three children were found in the aftermath, they were never identified and now are buried in simple graves in the town where they died. They serve as a sad reminder of that tragic day. As fate would have it, another child would never see her family again after the events of that disaster. Her name was Joan Gay Croft and her disappearance is wrapped in mystery. Croft was a four year old with a thick crop of blond hair. Her sister Geri, then eight years old, fondly remembered her sibling and the good times she had with toddler Joan. Unfortunately their final moments together would always haunt her.
The tornado had torn through the family's house. Their mother Cleta was killed by the twister's rage. Their father Olin had been gravely injured. Joan had a large splinter in her leg. The family was taken to a local hospital where the two young girls were shuffled off to the basement where people with non-life threatening injuries were being stationed. Medical personnel treated Joan's leg and the sisters were then left to wait in the sleeping quarters. The next day Geri saw two men dressed in khaki work clothes come into the room. They picked asked for Joan by name, picked her up and carried her away. Joan protested leaving her sister but the men told her they would come back for Geri. Two hospital staff members then stopped the men, but they were allowed to proceed when they told the staff that they were taking Joan to see her family at a different hospital. She was never seen again.
The hospital was in chaos. The muddied and bloodied bodies of the tornado victims far out numbered anything the hospital was prepared for. Some of the injured ended up on the hospital lawn, simply due to a lack of space. Hospitals from Wichita, Kansas and Oklahoma City were prepped to help alleviate the over flow of injured townspeople. Box cars were prepped at the train station and the wounded were shipped in less than ideal situations to places better equipped to help them. Fires raged across the town, as the gas lines and coal piles that kept houses warm had exploded and engulfed from the tornado's carnage. On top of all that, the power was also knocked out, rendering the hospital even more helpless.
A few days after the tornado, the town attempted to assemble a list of survivors and deceased. The hospitals that took in the overflow of victims produced their own index. Neither list provided the answer to what became of Joan. The story still haunts that area of Oklahoma and over the past sixty years hundreds of women have come forward claiming to be Croft. It seemed that anyone from a broken home and a significant scar on their leg was possibly the missing child. DNA tests were run on some to no avail. Photographs were sent by some to the Crofts in an effort to show a family resemblance. Nothing ever came of these leads.
One woman in Canada claimed to have photos and personal belongings that had the names of Joan's parents on them. She was raised by the first and middle names of JoAnn Gay. The woman had no evidence of her family ever being in Oklahoma however. DNA eventually ruled her out.
This story was spread nationally through the Associated Press and a handful of TV shows, but an explanation of what happened to Joan when she left her sister's side was never concluded. Some extended family members still leave flowers and mementos at the graves of the three unknown children. They do this not because they believe one may be Joan but because they never want the memory of any other children who were never to go home again to be forgotten.